So today I finally sorted out the rest of my layout and can start blogging properly, at last. I've got so many ideas that I want to write about and can't wait to get started properly. I've also been reading around many different blogs today to see what other people write about as I don't want to be repeating blogs that people have already read. I'm so impressed by the amount of people who've worked so hard at creating some amazing blogs. I've followed them all on bloglovin' and also put a few of my absolute favourites down on my INSPIRATIONS page, so please do take a look!
Also please follow me on bloglovin' and of course, I'll follow back. It's a brilliant way to keep in touch with your favourite blogs and see what they post. There's even an app which you can download on your smartphone so you can read them on the go! So, if you haven't already I would definitely sign up. Just click the link below 🙂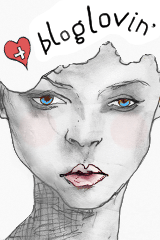 Now, that that's out of the way I can finally talk about my ideas and what I want to write about. My most frequent posts will be about beauty products. Having being a customer consultant at The Body Shop for two years I have learnt many tricks of the trade that I think would be an interesting read. I also love painting my nails (even if I sometimes do a crap job!) and would like to share my different designs and ideas with you all. Below are some examples of my favourite make-up and nail ideas. TUTORIALS will come soon!
Most importantly, I think if you want to benefit the most from beauty products then health is something you should take into consideration. I've recently turned into an extreme gym freak – don't we all at this time of year when summer is fast approaching? So I'll share my favourite work-out tips and outfits with you.
Oh and last, but certainly not least, FASHION. I've always loved clothes and accessories.. I have so much jewellery and am obsessed with earrings. I seriously have a shopping addiction so will be sharing many of my hauls with you.
Now that everything is ready I'm really looking forward to starting this blog! Let me know if there's anything you would like to read of mine, or anything I can write about. I really look forward to hearing your thoughts. 🙂
Lots of love, Jessie. xxx